January 6: Day 3 – Matthew 3
January 6, 2016
Today we are introduced to John Baptism, probably one of my favorite characters in all of Scripture. He is the one who isn't concerned if his clothes match in the morning or if he is fitting into the crowd or not. He completely eschews the status quo, and still vs. 5 tell us that "the people of Jerusalem and all Judea were going out to him, and all the region along the Jordan." In spite of his distinctiveness, and his ability to raise rancor, remember his statement to the religious leaders – "you brood of vipers", people still flocked to see him and be baptized by him. What a testimony to not feeling forced to fit into our culture or society. God is going to use us for His purposes even if we choose to be different from others.
If you want to learn more about John the Baptism I would encourage you to read this article: http://www.pbs.org/wgbh/pages/frontline/shows/religion/portrait/essenes.html
I've included a picture of John the Baptist, again by Caravaggio my favorite artist.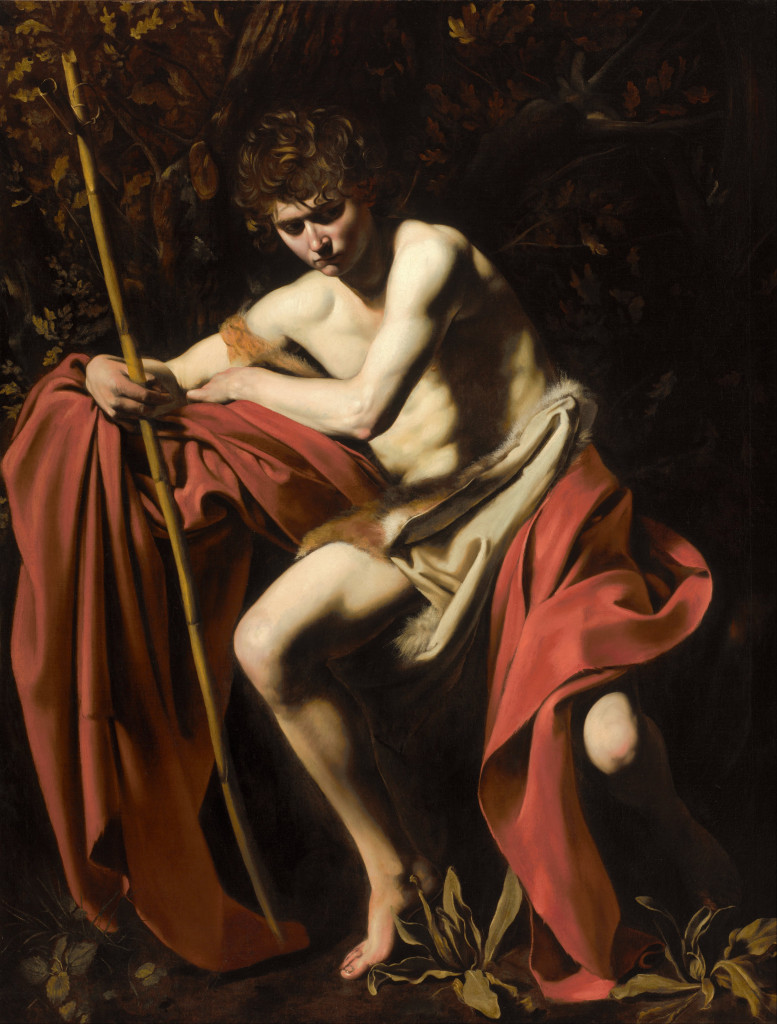 Just a couple notes about the painting that will be applicable to all of art history when you see John the Baptist. If you want to identify him you can always see the one carrying the staff with a cross at the top, throughout art history this is how John the Baptist is identified. Any time you see a painting with a guy carrying a staff with a cross at the top, that's him. Also, the camel hair can give him away as well.
We find Jesus is also baptized by John in this Scripture. This is a pivotal moment in the life of Jesus, and arguably for John as well, as he is revealed to the world as: "This is my Son, the Beloved, with whom I am well pleased." Jesus came to be baptized by John not to be forgiven of his sins but rather so that all righteousness could be fulfilled. This means that Jesus is able to be seen as the one in whom all of the prophecies of ages gone past have found their culmination in him. God has declared that humanity is righteous not because of our actions, but rather because of Jesus' actions in his birth, life, death, and eventual resurrection. This is the fulfillment of righteousness for humanity that came about and was revealed at the baptism of our Savior.
Related Articles