2-Year, 3-Year, and A.M./P.M. Pre-K classes available.
Contact Lynn Underhill, Registrar at: 717-687-6082.
Great Beginnings is a Peanut-free Environment

Philosophy
We focus on the whole child. We offer a program to promote social, emotional, physical and cognitive development of each child. Our classes offer developmentally appropriate lessons that facilitate learning through playful activities. Some of the activity choices include art, literature, science, math, dramatic play, music, cooking and outdoor and indoor play. In this Christian setting we will share monthly Bible themes as part of Circle Time.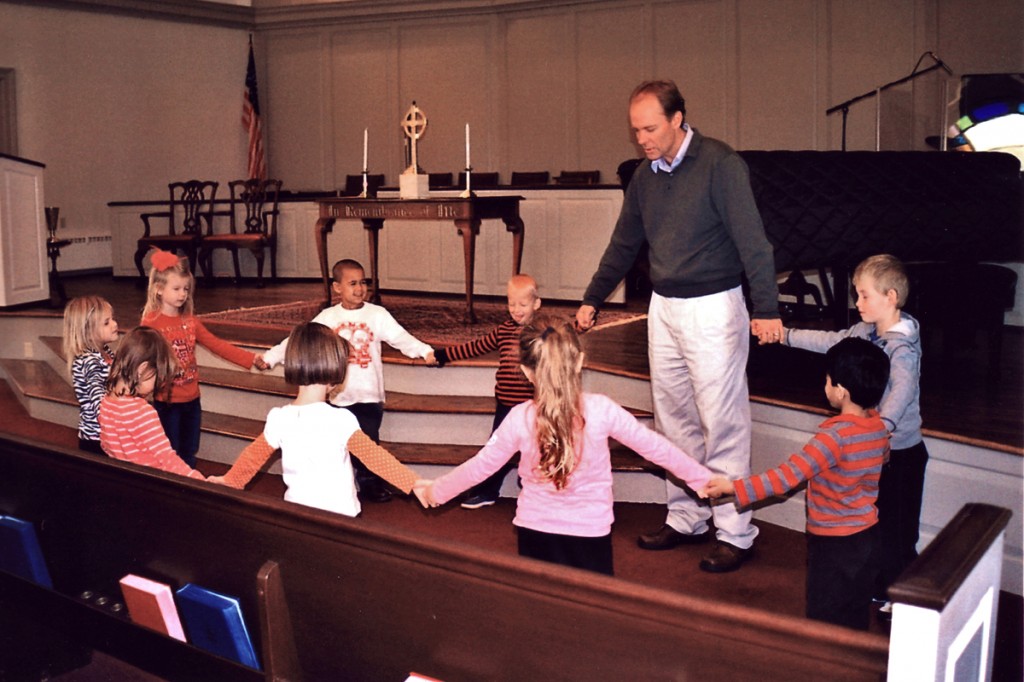 There is no one teaching method that is best for every child. We know the children in our care and adapt our program to fit their learning needs. We value our smaller, safe physical setting as a great place in which too help girls and boys learn to love school and to be excited and ready to make the transition to Kindergarten.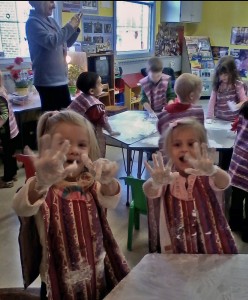 Program Goals:
Create a nurturing environment to encourage emotional security in the classroom.
Instill values of love, compassion and respect for others.
Provide social enrichment through interaction with other children and adults, class visitors and field trips.
Develop fine and gross motor skills and coordination.
Introduce basic educational concepts through play, books, music and art.
Work closely with parents in daily contact and scheduled conferences. Encourage family members to participate in special events. Monthly newsletters will be distributed.
Provide a loving Christian environment to complement our educational curriculum.
2021-2022  CLASSES OFFERED:
Pre-Kindergarten – Monday, Wednesday & Friday 12:30 p.m. to 3:00 p.m.
Pre-Kindergarten– Monday, Wednesday & Friday 9:00 a.m. to 11:30 a.m.
3-Year-Old – Tuesday & Thursday 9:00 a.m. to 11:30 a.m.
2-Year-Old - Parents can choose one or two days from among:
Monday 9:00 a.m. to 11:30 a.m.
                        Wednesday 9:00 a.m. to 11:30 a.m.
                           Friday 9:00 a.m. to 11:30 a.m.
Potty Training - 3 year class and pre-k class students must be out of diapers and pull ups, knows when they need to use the toilet, and do not need assistance with wiping or clothes adjustment.
Registration/Tuition
There is a $45 non-refundable application fee.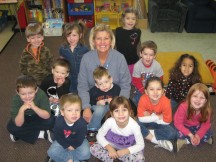 Tuition for the coming school year is as follows:
Pre-K class - $ 660 ($74 per month)
3 year class -  $ 535 ($60 per month)
2 year class - $ 310 ($35 per month)
Monthly Payments can be made.
Checks payable to First Presbyterian Church of Strasburg
Or

The Staff at Great Beginnings Preschool and the Christian Education Committtee welcome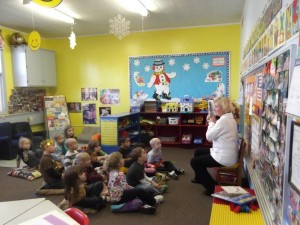 you and your child to our school. No specific doctrine is taught and families from all religious backgrounds are welcome.
Staff
Our teachers have received their early childhood education at local colleges and have many years experience teaching children. Each teacher has a classroom assistant. All staff members have the appropriate background clearances required by the State of Pennsylvania and the church.
Lynn Underhill, Director/Registrar
Pre-Kindergarten Teacher
687-6082 hlunderhill@comcast.net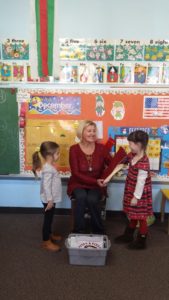 Lynn majored in Elementary Education at MONTCO Community College, Gwynedd Mercy College and Penn State. She began her career teaching third grade in the suburbs of Philly before moving to Lancaster County. 
She has worn many hats over the years as preschool teacher/director, swimming coach/instructor, recreation director, PTO officer, show director/performer, math and reading tutor, daycare provider, basketball, volleyball and softball middle school coach.
Some of her awards include, Community Woman of the Year, Borough Youth Leadership awards and Who's Who Among America's Teachers.

Lynn created Great Beginnings Preschool at the Strasburg Assembly of God in 1994.
She then moved the preschool to the First Presbyterian Church in 2001 and it has been growing ever since. 
This year marks Lynn's 21st  year teaching at FPC. 
Lynn lives in L-S School District with her husband Ken. They have sons Craig and Kevin and three granddaughters Lily, Leah and Violet.
Lynn enjoys, swimming, run/walking on the trails and at the gym, tennis, biking, reading thrillers and going to the beach. Her favorite part of teaching is making her students laugh.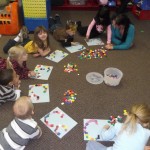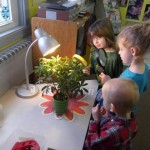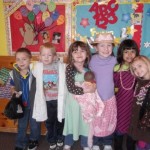 Laurie Fulmer
2 year-old and 3 year-old Teacher
Laurie is in her 19th year of teaching at Great Beginnings. Her teaching history includes graduation from West Chester University with a degree in Early Childhood Education, and then 10 years as director/teacher at a preschool & kindergarten that she started in her home area of Chester County. Laurie lives in Strasburg with her husband, Brian.  She has 2 daughters, 2 sons-in-law, an adult son, and 6 grandchildrfen. Preschoolers are so special to Laurie that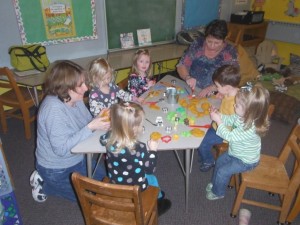 she has always worked with one age-group or another at her church. The beach is her favorite getaway; she likes to swim, play tennis, read, and just hang out with her family. Scrapbooking, and enjoying her role as "MomMom" are high on her list of favorites.

Heather Reynolds
3-year old Teacher
Miss Heather grew up in Virginia Beach, which is where her extended family continues to reside. She moved to Strasburg from Richmond, Virginia in 2012 with her husband, Curt, and their then infant son, Tate, due to Curt's acquisition of a mechanical engineering position at the Peach Bottom Nuclear Plant.
Miss Heather has a background rich in education and child development. She received her Bachelor of Science degree in psychology from the University of Mary Washington, in Fredericksburg, Virginia. Miss Heather then achieved her Master's of Social Work degree from Virginia Commonwealth University in Richmond, Virginia.
For 12 years, Miss Heather worked as a school social worker in Virginia, assisting in evaluating children to determine their eligibility for special education services, encouraging good school attendance, and connecting families with area resources. She began teaching at Great Beginnings Preschool after her son, Tate, attended the 2-year-old and 3 –year-old classes with Miss Laurie and had completed his first year of the pre-K program with Miss Lynn. Tate now attends elementary school in the Lampeter-Strasburg district.
Miss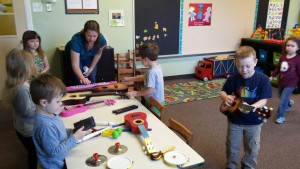 Heather grew up with cocker spaniels, and she currently has two as part of her immediate family. She spends free-time crafting, reading, playing games, and volunteering. What Heather enjoys most about working with children is watching them grow and discover new things, while being part of that learning process.  

Sue Henry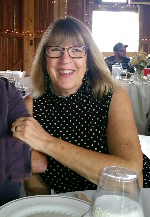 Teacher
Miss Sue started her preschool teaching career in 1980, teaching 3 year olds two mornings per week at a local church. She continued to add classes for 3 and 4 year old students, expanding to five mornings a week and three afternoons.
In 1997 she became director of the preschool and continued in the position for twenty years. She is now excited to focus on teaching at Great Beginnings, helping each student to reach their full potential.
Sue lives in Lampeter with her husband Bob and her two cats. Her children Ginger and Paul live locally and she has a grandson Jacobi.
In her spare time Sue enjoys gardening, sewing, reading and going to their cabin in Perry County.
Her favorite part of teaching is engaging in creative activities with the students and nurturing each child's unique personality.
A Typical GREAT BEGINNINGS Day: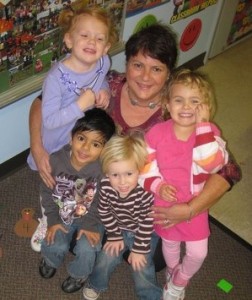 Free Play & Learning Stations
Circle Time
Bathroom Break & Snack Time
Recess
Art or Large Group Activity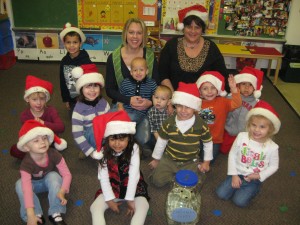 Story Time
Some Views of Great Beginnings:
Additional Services Offered:
Vision Screening provided by the Blind Association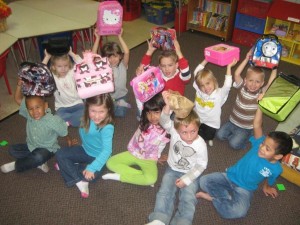 Scholastic Book Club (Monthly)
School Pictures (Group and Individual)
Lunch Bunch – For an additional small fee children are invited to bring their lunch to enjoy with classmates.
IU13 Early Intervention Program - This program serves children 3 to 5 years old who need specially designed instruction.  Our preschool staff works closely with IU13 teachers.  Screenings, evaluations and services are free.  If you think your child may need early intervention services, call the Referral Hotline at (717) 606-1601.
Eligibility:
To be eligible for admission to Great Beginnings, children must be two, three and four years old by September 1. 4-year-olds and 5-year-olds are eligible for our Pre-K Class. Priority will be given to First Presbyterian Church families and current preschool students. All other applications will be available on a first-come, first-serve basis. Contact the church at 687-6030 for more information.  Click here for
School Districts Served
Our preschool is centrally located between four school districts.  We work closely with L-S School Districts' Early Childhood Partners in Education Program and we are members of the National Association for the Education of Young Children.
Great Beginnings Preschool Handbook
For a downloadable and printable copy of the Handbook, click here:   Handbook