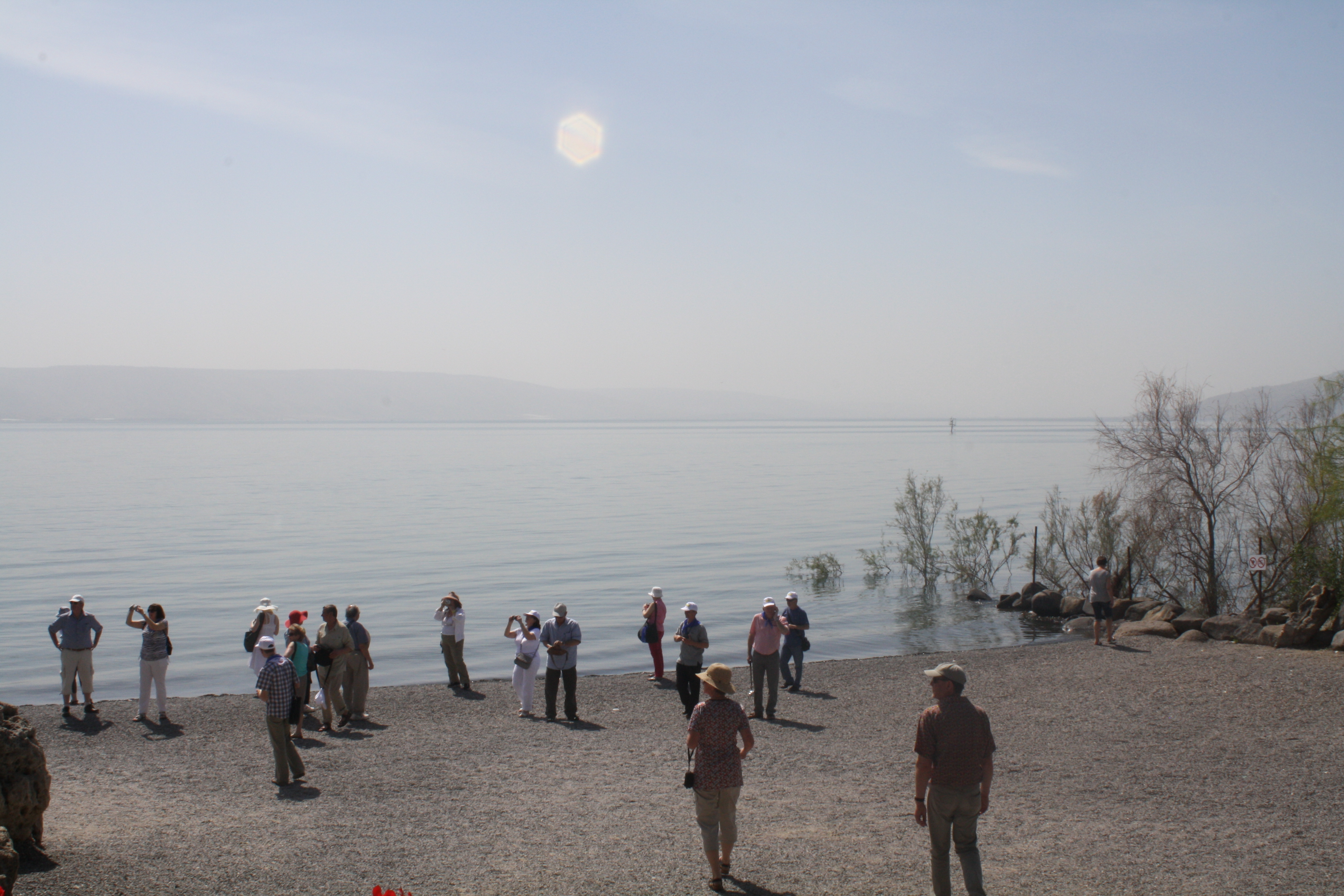 When we went to Israel  this was the spot where Jesus was supposedly waiting for his disciples as they brought their fish in from their boat.  This is the third time that Jesus appears to his disciples, the Bible says so.  It is so hard to believe that this is the last devotion that we will be sharing together.  We are at the end of our journey together, just like Jesus and his disciples were at the end of their journey.  I hope and pray that in reading the Scripture we learned daily about who Jesus is and we learned what it means to be a disciple maker.  
While we were on that spot where Jesus and his disciples may have been together for one last time we saw this in the sky: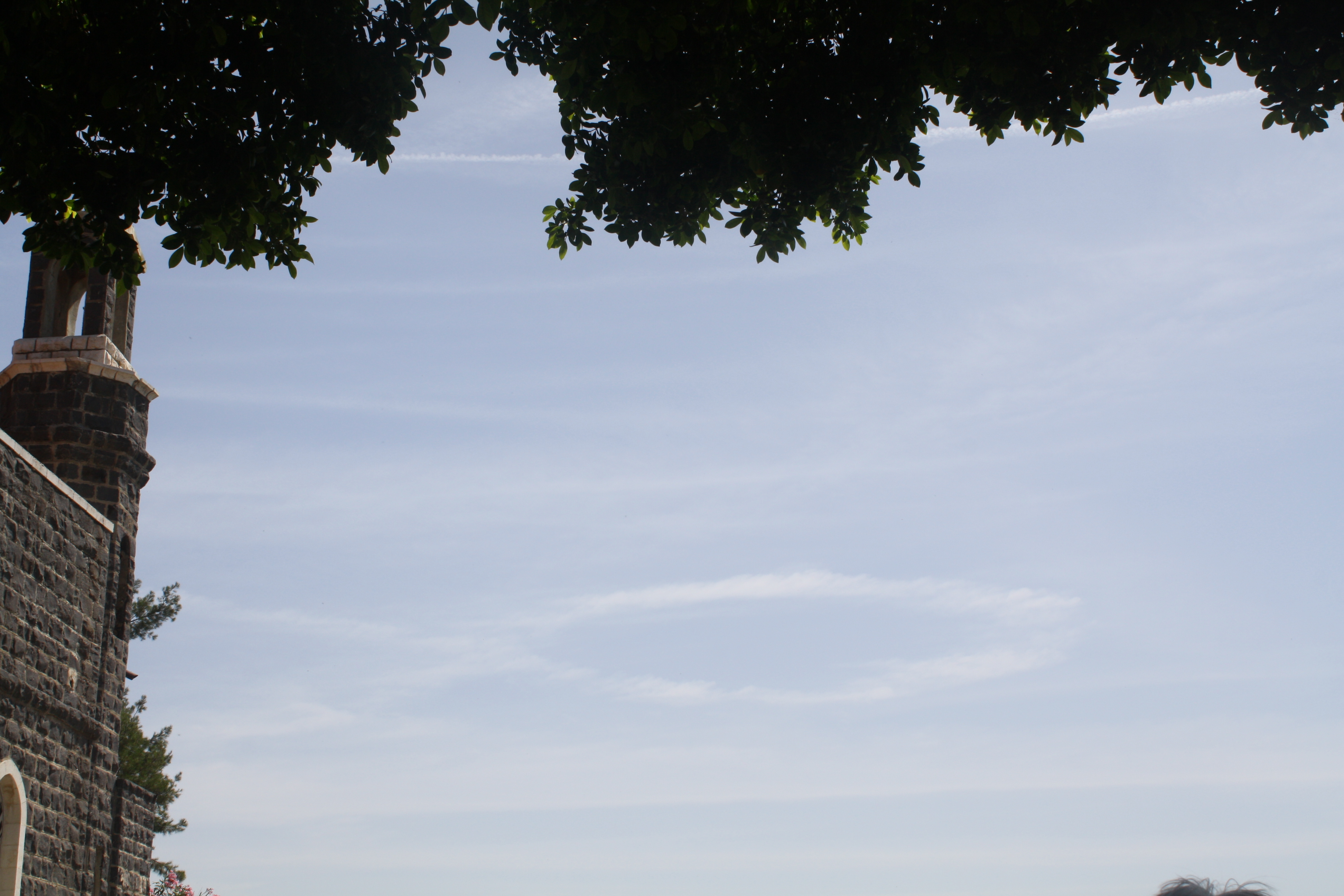 Not sure if you are able to see the fish in the sky, right above the water where we were.  It was interpreted by us in the group as a sign.  A sign that the one who served fish and bread to his disciples never leaves us or forsakes us.  It worked the same as the rainbow did for Noah, as far as being reminded that God has made a covenant with us and that covenant will never be forsaken.  Praise the Lord!
But let's get to Scripture.  After Jesus and his disciples sit and eat their meal then Jesus starts into Peter's rehabilitation.  Three times Peter denied him in the high priest's house.  Three times Jesus asks Peter if he loves him.  All three times Peter responds yes, he does.  But only the Greek does it justice.  Jesus asks: Peter do you agape me, and Peter answers, yes, you know I philae you.  Two different words for love.  If you wanted to look at it in a more simple way than it should, we could see Jesus ask: do you love me.  Peter would respond yes, I like you.  That simply was not good enough. Finally, Peter, on the last one, responds, yes Jesus, I love you.  
I love the description of who that "other" disciple was.  It was the disciple that was close to Jesus when he asked who was going to betray him.  It was the one reclining on Jesus' breast.  It was the disciple whom Jesus loved.  It was John.  See why I like John?