Missions
Click Links for more detailed information
---
Operation Christmas Child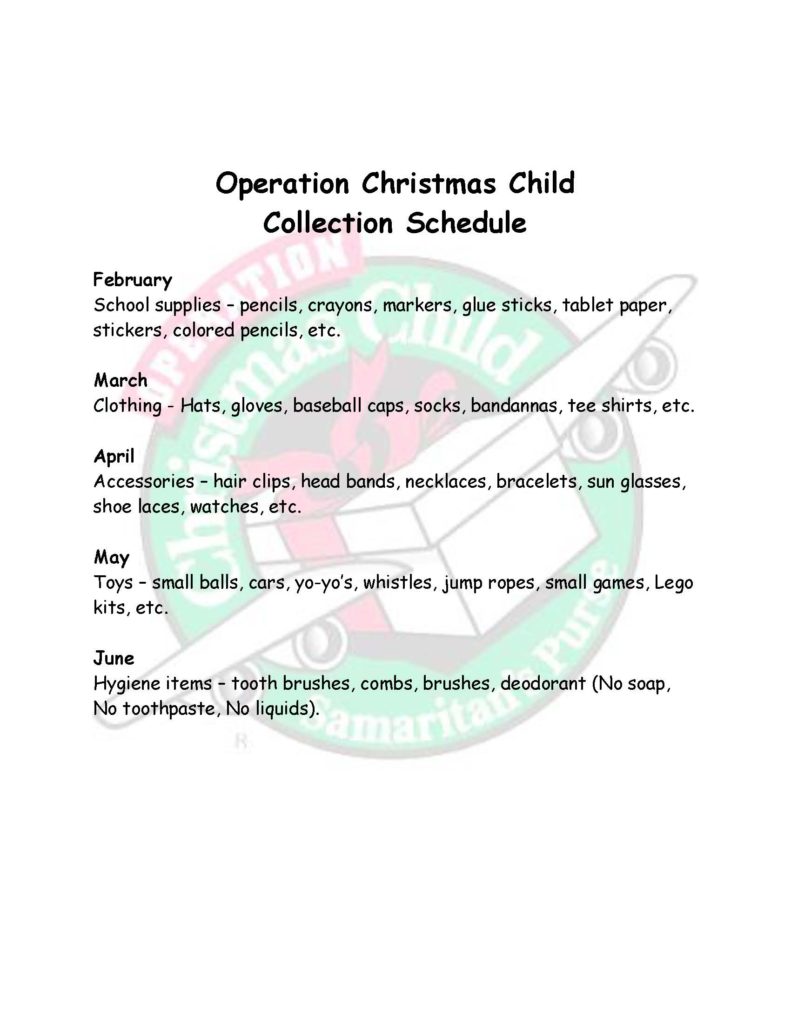 Ingathering
---
---
Water Street Mininstries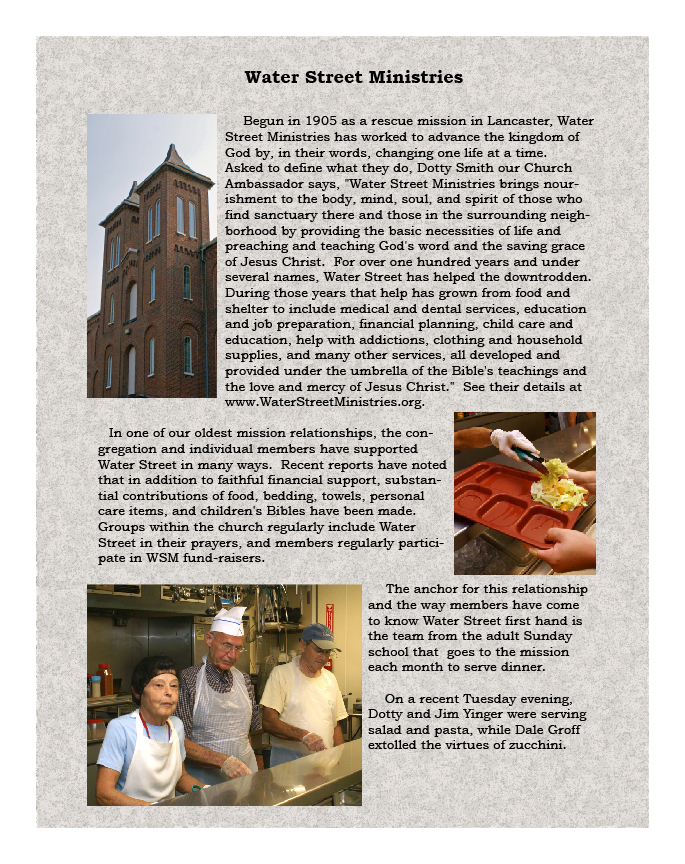 ---
One Great Hour of Sharing
"SHARING BRINGS JOY TO OTHERS, TO GOD, AND TO US."
 All over the world those most in need are finding hope and help through the work of Presbyterian Disaster Assistance, the Presbyterian Hunger Program, the Self Development of People program, and their partners in ministry. Our hearts are full of compassion, but our ears are full of whatever is on the mind of the media this week. In this environment, it becomes incredibly easy to forget the pain of those in trouble spots in our own country and around the world, where poverty, natural disasters, and war cause displacement and suffering.
In the spring of 2012 our Church was challenged with a goal $8,000, and the final contributed amount was $8,130.  Feeding the hungry, helping people improve there own livelihoods, responding to disasters - these are all ways that OGHS is changing lives, changing communities, and changing the world.
Grace and peace,
Mission & Finance Committee
One Great Hour of Sharing Video
---
Mission Trips

Recognizing that we grow in our faith as we serve in the name of Jesus Christ, First Presbyterian Church of Strasburg provides opportunities annually for our youth and adults to put shoe leather on the path or hands to work at work camps in the United States and mission trips abroad. In the past, we have served at a variety of Group work camps in South Dakota, New Hampshire and Georgia. Teams traveled to help in D'Iberville, Mississippi, following the destruction of Hurricane Katrina. Medical and mission trips have helped to build a church in Honduras and distribute needed care and medicine. For many years, church volunteers have donated their time to a community center, "The Shack," in West Virginia's Appalachian Mountains. We will be returning to The Shack this summer as we learn "Going with Christ." There are many who support those who travel on mission trips with their gifts of money and especially prayer.
Missions Trip to Dominican Republic 2011
---
Special Needs Cub Scout Pack
We are beginning the sponsorship of a Cub Scout Pack which will include boys with special needs who might find it difficult to participate fully in another scout pack. One of the first in Lancaster County to address special needs, the Pack is designed to include all boys, so that siblings and friends can participate together. The Pack will meet weekly at the church. For more information, contact the church office at 687-6030.
---
Alcoholics Anonymous Chapter
An Alcoholics Anonymous chapter meets weekly at our church on Thursday evenings in Rooms 3 and 4 beginning at 8 p.m.