A Peanut-free Environment
2-Year, 3-Year, and A.M./P.M. Pre-K classes available.
Contact Lynn Underhill, Registrar at: 687-6082.
Philosophy
We focus on the whole child. We offer a program to promote social, emotional, physical and cognitive development of each child. Our classes offer developmentally appropriate lessons that facilitate learning through playful activities. Some of the activity choices include art, literature, science, math, dramatic play, music, cooking and outdoor and indoor play. In this Christian setting we will share monthly Bible themes as part of Circle Time.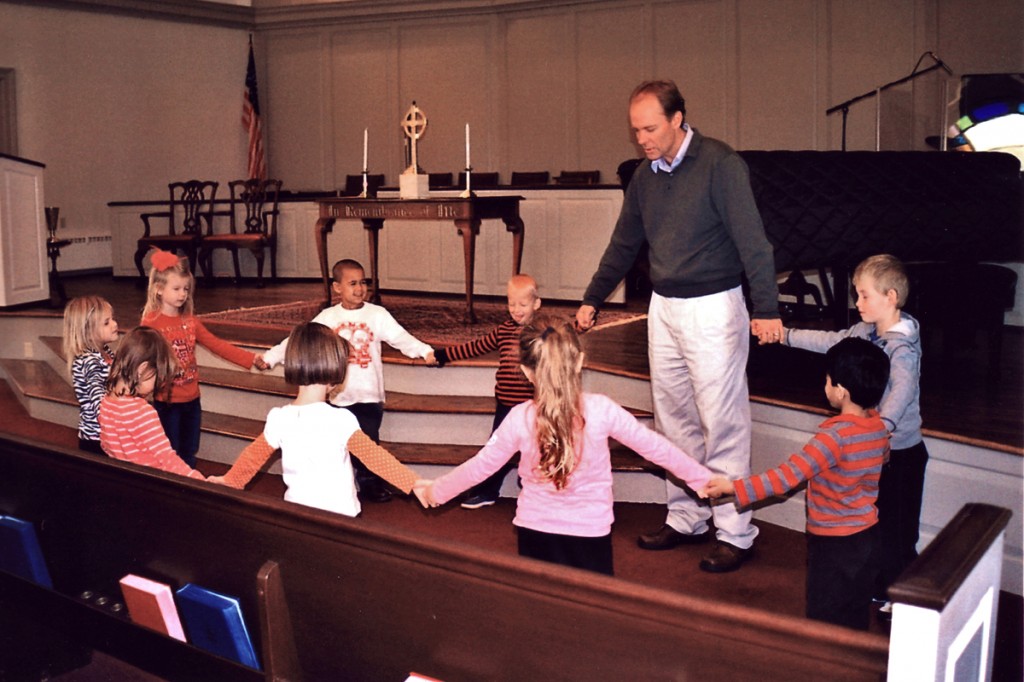 There is no one teaching method that is best for every child. We know the children in our care and adapt our program to fit their learning needs. We value our smaller, safe physical setting as a great place in which too help girls and boys learn to love school and to be excited and ready to make the transition to Kindergarten.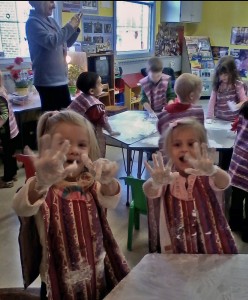 Program Goals:
Create a nurturing environment to encourage emotional security in the classroom.
Instill values of love, compassion and respect for others.
Provide social enrichment through interaction with other children and adults, class visitors and field trips.
Develop fine and gross motor skills and coordination.
Introduce basic educational concepts through play, books, music and art.
Work closely with parents in daily contact and scheduled conferences. Encourage family members to participate in special events. Monthly newsletters will be distributed.
Provide a loving Christian environment to complement our educational curriculum.
2019-2020  CLASSES OFFERED:
Pre-Kindergarten – Monday, Wednesday & Friday 12:30 p.m. to 3:00 p.m.
Pre-Kindergarten– Monday, Wednesday & Friday 9:00 a.m. to 11:30 a.m.
3-Year-Old – Tuesday & Thursday 9:00 a.m. to 11:30 a.m.
 2-Year-Old – Monday 9:00 a.m. to 11:30 a.m.
2-Year-Old – Wednesday 9:00 a.m. to 11:30 a.m.
Potty Training - 3 year class and pre-k class students must be out of diapers and pull ups, knows when they need to use the toilet, and do not need assistance with wiping or clothes adjustment.
Registration/Tuition
There is a $45 non-refundable application fee.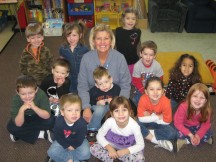 Tuition for the coming school year is as follows:
Pre-K class - $ 625 ($70 per month)
3 year class -  $ 500 ($56 per month)
2 year class - $ 275 ($31 per month)
Monthly Payments can be made.
Checks payable to First Presbyterian Church of Strasburg
The Staff at Great Beginnings Preschool and the Christian Education Committtee welcome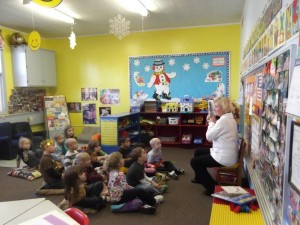 you and your child to our school. No specific doctrine is taught and families from all religious backgrounds are welcome.
Staff
Our teachers have received their early childhood education at local colleges and have many years experience teaching children. Each teacher has a classroom assistant. All staff members have the appropriate background clearances required by the State of Pennsylvania and the church.
Lynn Underhill, Director/Registrar
Pre-Kindergarten Teacher
687-6082 hlunderhill@comcast.net,/p>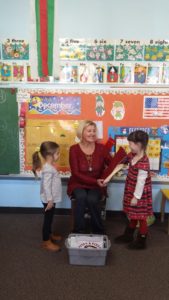 Lynn has been teaching Pre-K students at Great Beginnings Preschool for 24 years. She began her career teaching third grade in the suburbs of Philadelphia. She has worn many hats over the years as part time preschool director, swimming instructor, math and reading tutor, daycare provider, recreation director, show director and junior high coach. Her awards include Who's Who Among America's Teachers, Community Woman of the Year and Youth Leadership Awards. Lynn majored in elementary education at Penn State University, Gwynedd Mercy College and MONTCO Community College. Lynn lives in L-S School District with her husband, Ken.  She has two sons and 3 granddaughters. She enjoys reading, swimming, exercising at the gym and on the trails, tennis, biking and going to the beach in Sea Isle. Her favorite part of teaching is making her preschoolers laugh.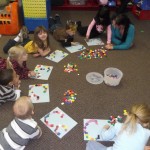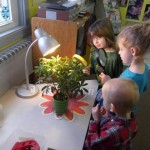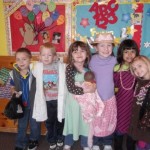 Laurie Fulmer
2 year-old and 3 year-old Teacher
Laurie is in her 16th year of teaching at Great Beginnings. Her teaching history includes graduation from West Chester University with a degree in Early Childhood Education, and then 10 years as director/teacher at a preschool & kindergarten that she started in her home area of Chester County. Laurie lives in Strasburg with her husband, Brian.  She has 2 daughters, 2 sons-in-law, an adult son, and 4 granddaughters. Preschoolers are so special to Laurie that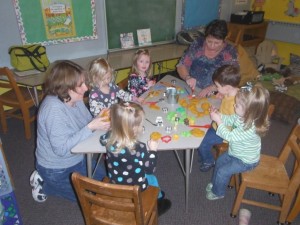 she has always worked with one age-group or another at her church. The beach is her favorite getaway; she likes to swim, play tennis, read, and just hang out with her family. Scrapbooking, and enjoying her role as "MomMom" are high on her list of favorites.

Heather Reynolds
3-year old Teacher
Heather moved to Strasburg from Richmond, Virginia in 2012 with her husband, Curt,
and her then infant son, Tate. Tate began attending preschool at Great Beginnings with Miss Laurie in her two-year-old program, and then he attended her three-year-old class. He just completed his second year of Miss Lynn's pre-K program, and he is starting his kindergarten year at Lampeter Elementary. Heather was a substitute aide occasionally in Miss Laurie's program and was a weekly aide for two years for Miss Lynn. Heather and Tate have always loved Great Beginnings. Heather has a background rich in education and child development. She received her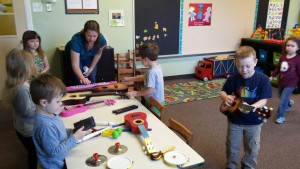 Bachelor of Science degree in psychology from the University of Mary Washington, and her Master's of Social Work degree from Virginia Commonwealth University. Her college studies included a practicum in early childhood education and an internship with an elementary school counselor. During graduate school, Heather helped struggling elementary school-age children learn to read as member of the America Reads program. For 12 years, with her pupil personnel license, she worked as a school social worker in Virginia, assisting in evaluating children to determine their eligibility for special education services. Heather also worked part-time as a children's group facilitator for a Virginia non-profit. She has supported education and the local community by serving on the Board of Trustees for the Strasburg-Heisler Library. What Heather enjoys most about working with children is watching them grow and discover new things, while being part of that learning process.
A Typical GREAT BEGINNINGS Day: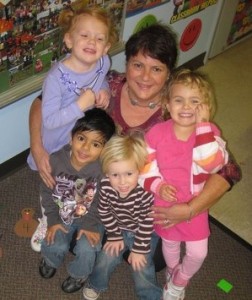 Free Play & Learning Stations
Circle Time
Bathroom Break & Snack Time
Recess
Art or Large Group Activity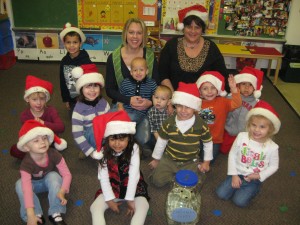 Story Time
 Some Views of Great Beginnings:
Invalid Displayed Gallery
Additional Services Offered:
Vision Screening provided by the Blind Association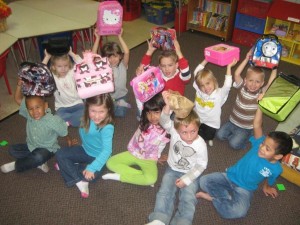 Scholastic Book Club (Monthly)
School Pictures (Group and Individual)
Lunch Bunch – For an additional small fee children are invited to bring their lunch to enjoy with classmates.
IU13 Early Intervention Program - This program serves children 3 to 5 years old who need specially designed instruction.  Our preschool staff works closely with IU13 teachers.  Screenings, evaluations and services are free.  If you think your child may need early intervention services, call the Referral Hotline at (717) 606-1601.
Eligibility:
To be eligible for admission to Great Beginnings, children must be two, three and four years old by September 1. 4-year-olds and 5-year-olds are eligible for our Pre-K Class. Priority will be given to First Presbyterian Church families and current preschool students. All other applications will be available on a first-come, first-serve basis. Contact the church at 687-6030 for more information.  Click here for
School Districts Served
Our preschool is centrally located between four school districts.  We work closely with L-S School Districts' Early Childhood Partners in Education Program and we are members of the National Association for the Education of Young Children.