Ignited Student Ministry
Our Mission:
Know Christ…
Grow in Christ…
Go with Christ…
June 2022 Events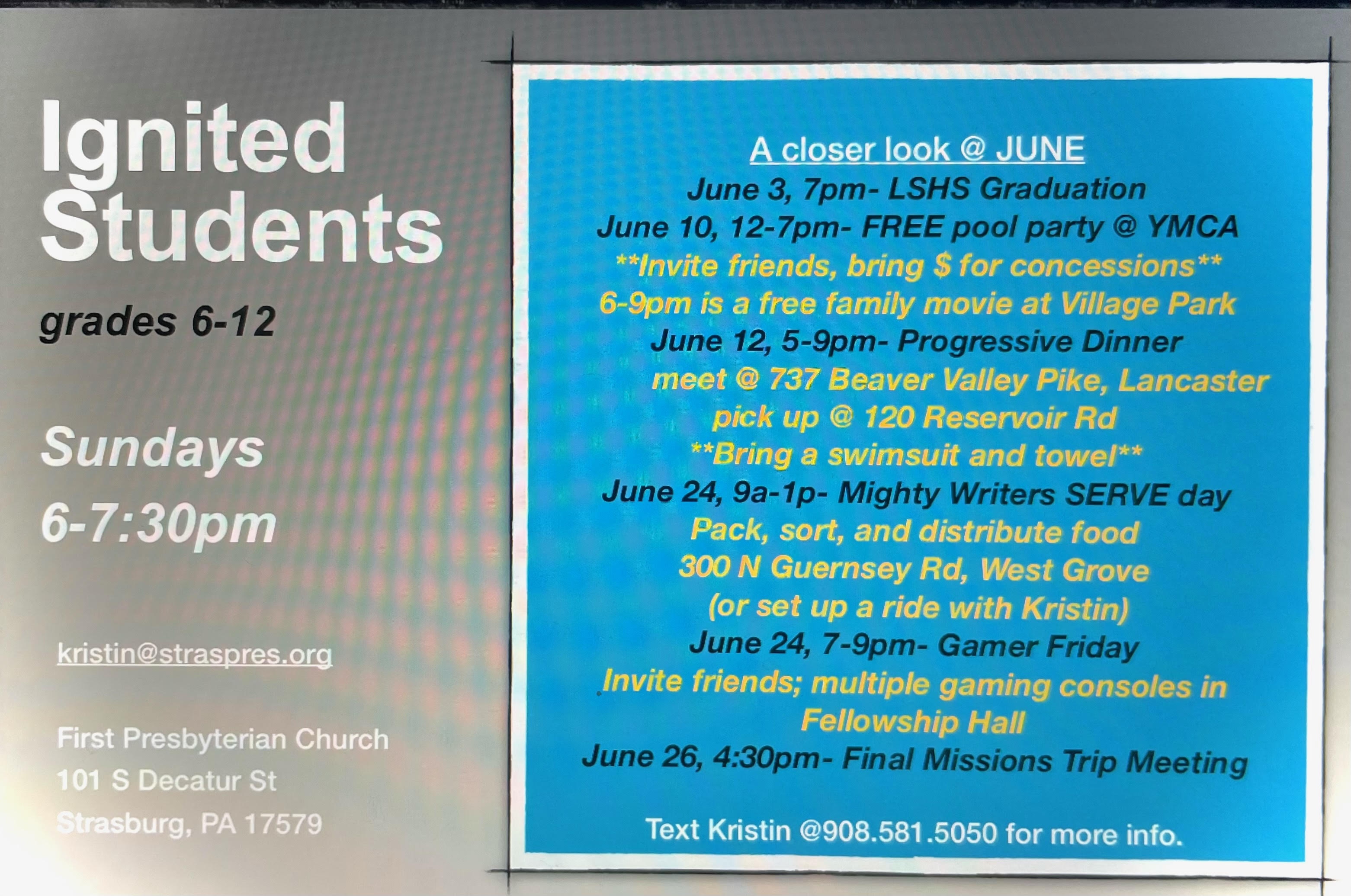 ---
Confirmation
When youth join the church, during the process of joining they are making a commitment to live as a disciple of Jesus Christ within the body of Christ here at First Presbyterian Church. Youth who feel called to prepare for their confirmation take a year-long journey with our pastor, a mentor and fellow confirmands. They participate in class activities and individual meetings and activities with mentors to discern Christ's desire for them.
Mission Trips
Every four years, we offer a Missions Trip to Italy for High School students.
Middle School students get the opportunity to go on a Summer Missions Trip to Florida. For more information and to get connected, email   kristin@straspres.org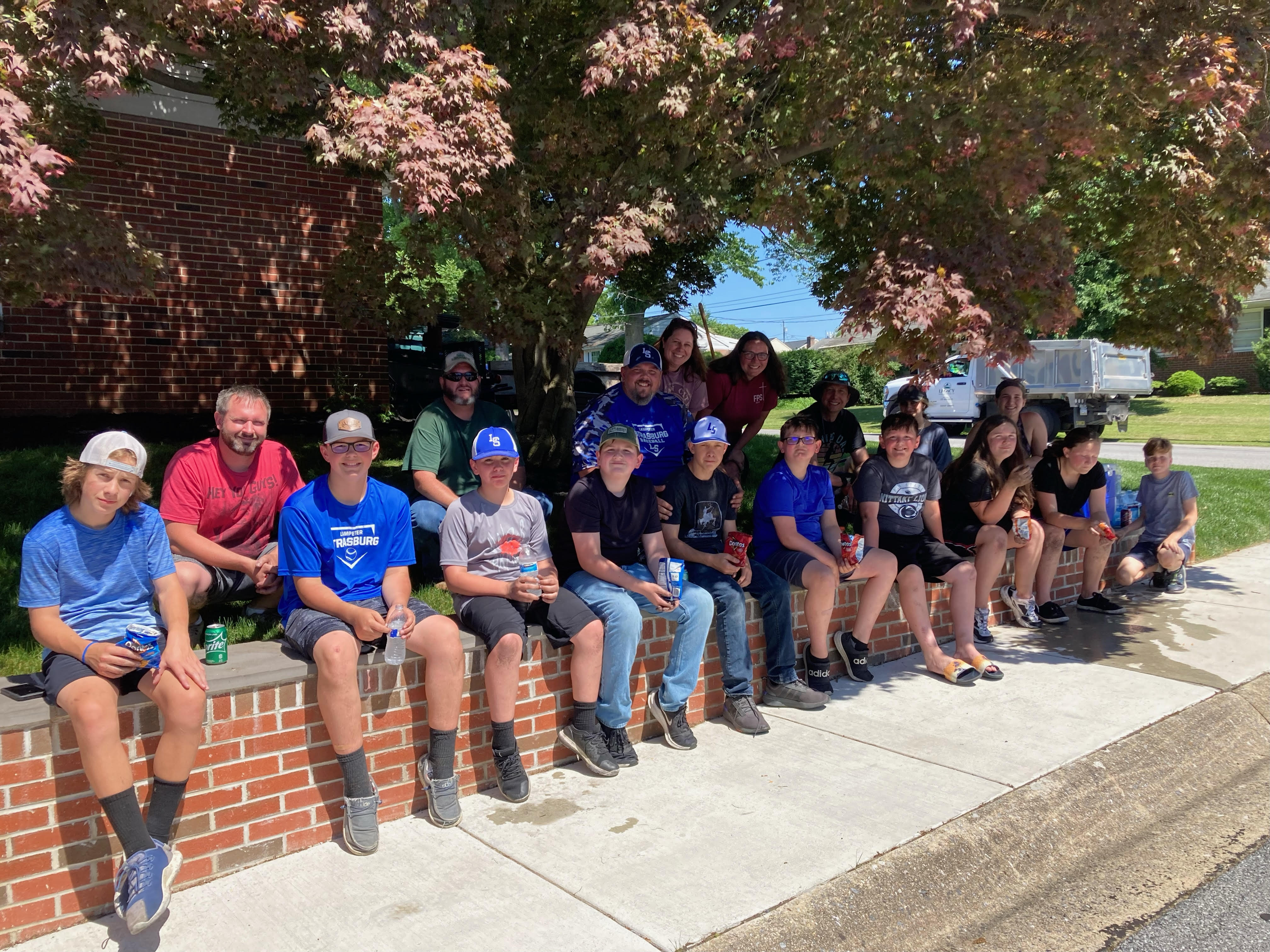 Sunday School
Youth Sunday school is for grades 6 - 12.  Members are currently reading through different books of the Bible.
Regular Schedule is from 10:00 to 10:50 a.m.