Recent Events
Advent Events
Advent Events – December 2-24
---
Church Officers Retreat 2013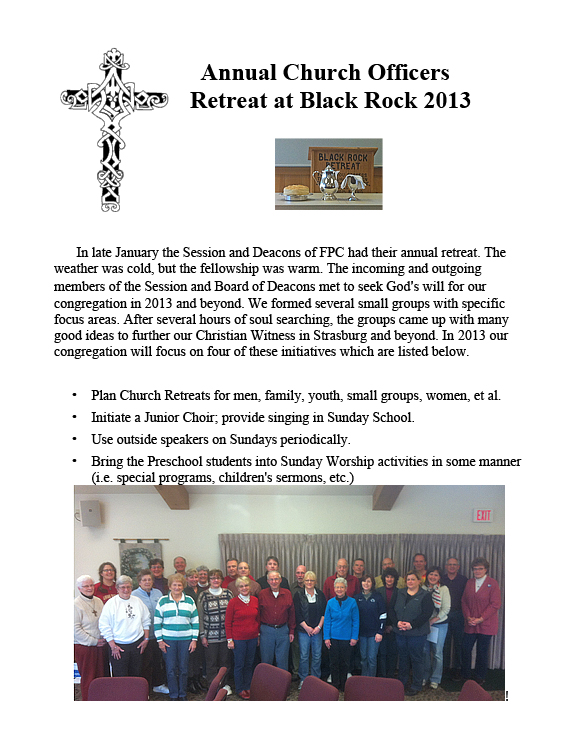 ---
180th Birthday Party – November 11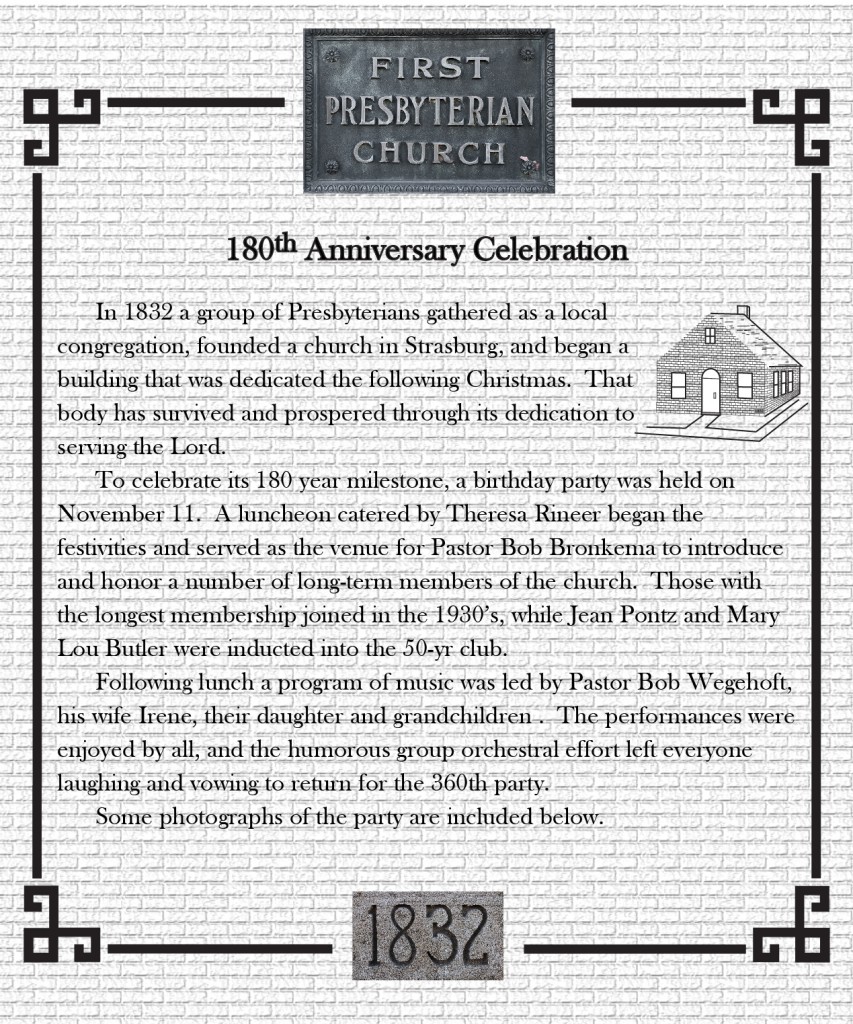 ---
Operation Christmas Child

Lawn Chair Hymn Sing
On August 8th 2012 FPC Strasburg had our 7th Annual Lawn Chair Hymn Sing. We were blessed with good weather, and about one hundred people came from near and far. The Rev. Bob and Irene Wegehoft accompanied the singing on Wesley UMC's Yamaha, with Doug Withers from St. Michael's Lutheran leading the songs. We sang many of the old hymns from a special song booklet prepared by the Worship Committee. In addition to group singing we were treated to special music and a reading. Irene, her daughter Lisa and grandchildren Abby, Haley, Ella and Zachary Swartz blessed us with several songs. We heard solos from Doug, Kathy Skewis on clarinet and our own Holly Miller. Charlie Lefever did a reading that encouraged us to "Lighten Up" and enjoy life at whatever stage we are in. The Rev. Bob Wegehoft shared with us several "stories" and then "just one more" little story. The crowd loved it.
After a delightful evening of music and song, we moved into Fellowship Hall for ice cream, pretzels and friendship. Many thanks to Ken Neumann and Charlie Lefever for technical support; the sound system worked perfectly.
SEE YOU ALL NEXT YEAR!
---
Reports from Moscow and The Shack – July 29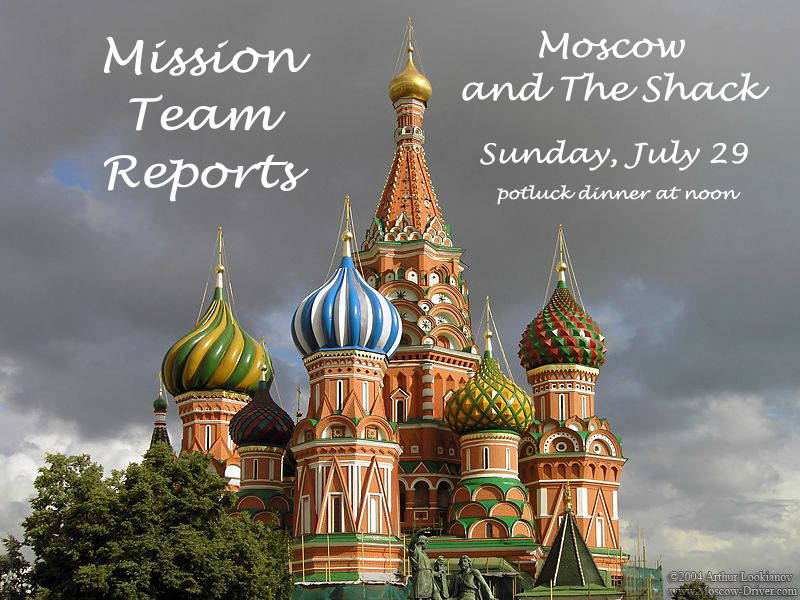 The Shack Presbyterian Mission
Our church has been involved with "The Shack" regularly for over 14 years.  For those who want to know more about "The Shack" here is their website: http://www.the-shack.org/.  "The Shack" ministry started in 1928 to help the mostly coal miner population outside Morgantown, West Virginia.  It is a community center that has many functions serving the community and in the summer serves as a day camp for children.  Over the years that I have been attending what has impressed me was watching the children being served through the ministry grow up and become volunteers helping serve the younger children.
Our church volunteers at "The Shack" by doing community projects that can include anything from yard clean-up, to painting, to repairing anything that need fixed which can include roofs, plumbing, electrical and other small construction projects.  The last several years our church has served "The Shack" facility by building and repairing whatever needs done on the premises of "The Shack".  We feel that helping improve "The Shack" facility helps the entire community being served by "The Shack".
Coming down to serve the community and this ministry is an awesome event.  I love going as the FPC family and getting closer to the people attending with me.  We might start the week as strangers who attend the same church and leave close friends who has witnessed God's work in action.
---