The living creatures that we read about in vss.6-7 have been used by art history to depict the four evangelists and they are seen within cathedrals in their domes as well.  Here are some depictions of them.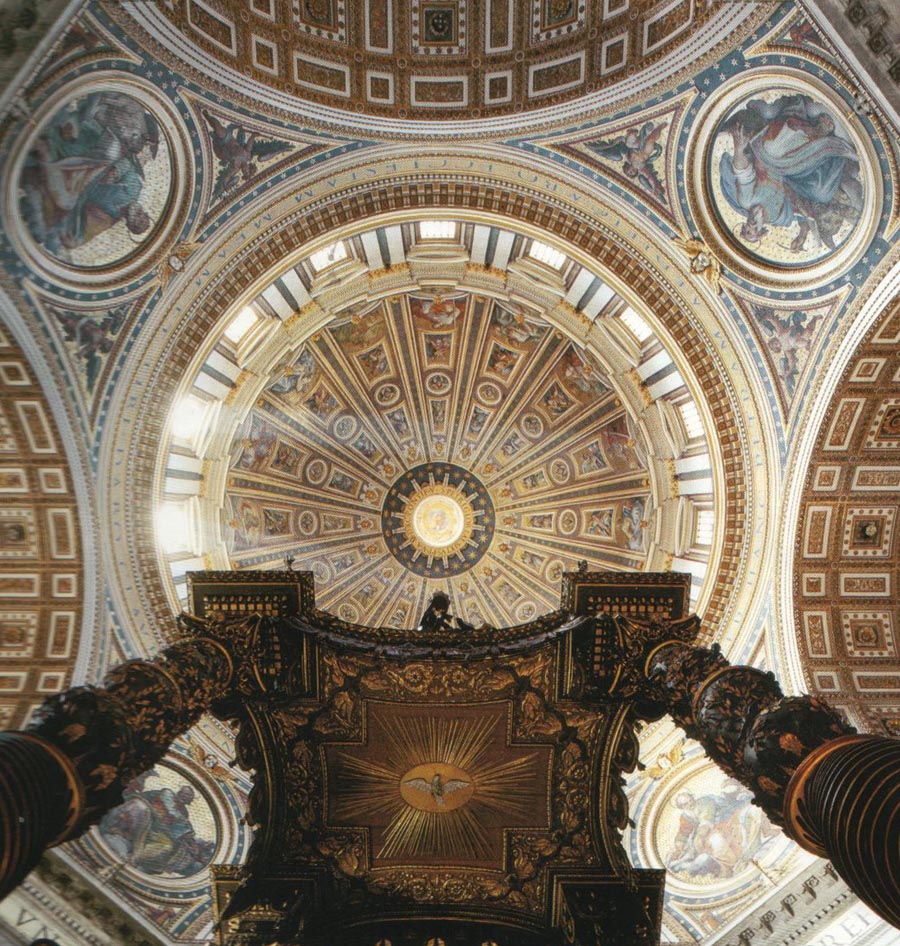 You can see the four Gospel writers in the four corners in the circles and they are each depicted with one of the metaphorical attributes that we find listed here in Revelation.  This is above the Baldacchino in St. Peters in the cupola of the cathedral.  I love how cathedrals such as these have the Gospels depicted so prominently within their structure to remind us that the Word of God needs to be that upon which we focus when we find ourselves within the church.  
If you can wade through the metaphors and the creatures you will find a depiction of the final judgment where God is on the throne and the 12 tribes and the 12 disciples are represented to depict both the Old and the New covenant that was established by God with his people.  We also see the rainbow which was a sign of a covenant that God made with his people as well.  Don't be intimidated by the various other-wordly references, just focus on the presence of the Lord who is worthy to be praised.