The Board of Elders: Shepherds of the Flock
Session Meets 3rd Wed. at 7 p.m.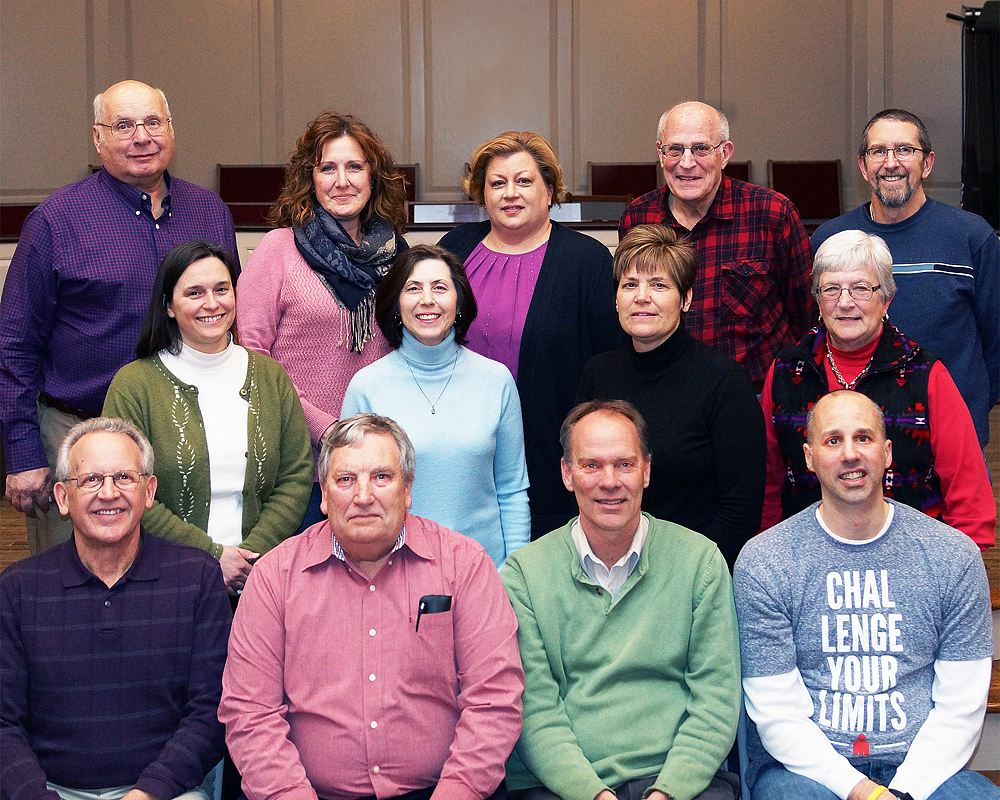 Moderator – Rev. Robert Bronkema
Clerk of Session – Bill Potter
Christian Education
Sandy Wenger – Chair
Jerry Paparo
Mission & Finance
Wayne Carr – Chair
Mike Carle
Emily Welk
Outreach & Evangelism
Heather Schnader – Chair
Pam Johnson
Holly Miller
Personnel
Mark Guise – Chair
Andrea Petrokonis
Worship
Murray Miller – Chair
Gary Hambleton
The Session is the 12-member governing board of our congregation. Twelve elders, men and women elected by and from the congregation for 3-year terms, constitute the Session which is moderated by our pastor and is responsible for leading us to be effective servants of the Lord's purposes in the world. Three elders serve on the Fellowship Committee, while two elders serve on each of the Christian Education, Mission & Finance, Personnel, and Worship committees. One elder serves on the Outreach & Evangelism committees.
---
The Board of Deacons: A Helping Hand
Moderator – Erica Puffenberger
Vice Moderator –  Erica Reinmiller
Recording Secretary – Sally Reinhart
Corresponding Secretaries – Carol Reeder and Kathy Barge
Treasurer – Ed Bredin
Communion Coordinator – Erica Puffenberger
Flower/Fruit Basket Coordinator – Mary Lou Butler and June Stum
Graduation Sunday Coordinators – Pat Hess, AJ Petrokonis, Morgan Murphy
Literature Coordinator – Phyllis Witmer
Nominating Commitee Representatives – Peter Witmer and Marcia Carle
Senior Citizen Tea Coordinators – Sally Reinhart and Pat Hess
Sermon CD Coordinator – Ray Reeder
SPVIA Coordinator – June Stum
CARE Packages Coordinators – Jane Benser-Ott, Ed Bredin, and Alice Mihan
The Office of Deacon is one of sympathy, witness and service after the example of Jesus Christ. The 15-member Board of Deacons is elected by the congregation of First Presbyterian Church of Strasburg for 3-year terms and has a primary responsibility to provide pastoral care within the congregation. The Board elects its own officers.
Deacons provide congregational care by serving as the on-call Deacon of the Month, by visiting shut-ins, and by making phone calls and sending greetings to stay in touch with those in the congregation who need care or remembrance. They provide meals when needed, place roses celebrating newborns in the sanctuary, deliver the sanctuary flowers to shut-ins, prepare our Communion elements and assist with in-home Communion, sponsor an annual blood drive, maintain the church food cupboard and deliver the items collected to food banks, make available daily devotional material, prepare recordings of sermons, and honor high school graduates with a reception.
---
The Board of Trustees: Caring for God's House
Trustees Meet 2nd Wed. at 7 pm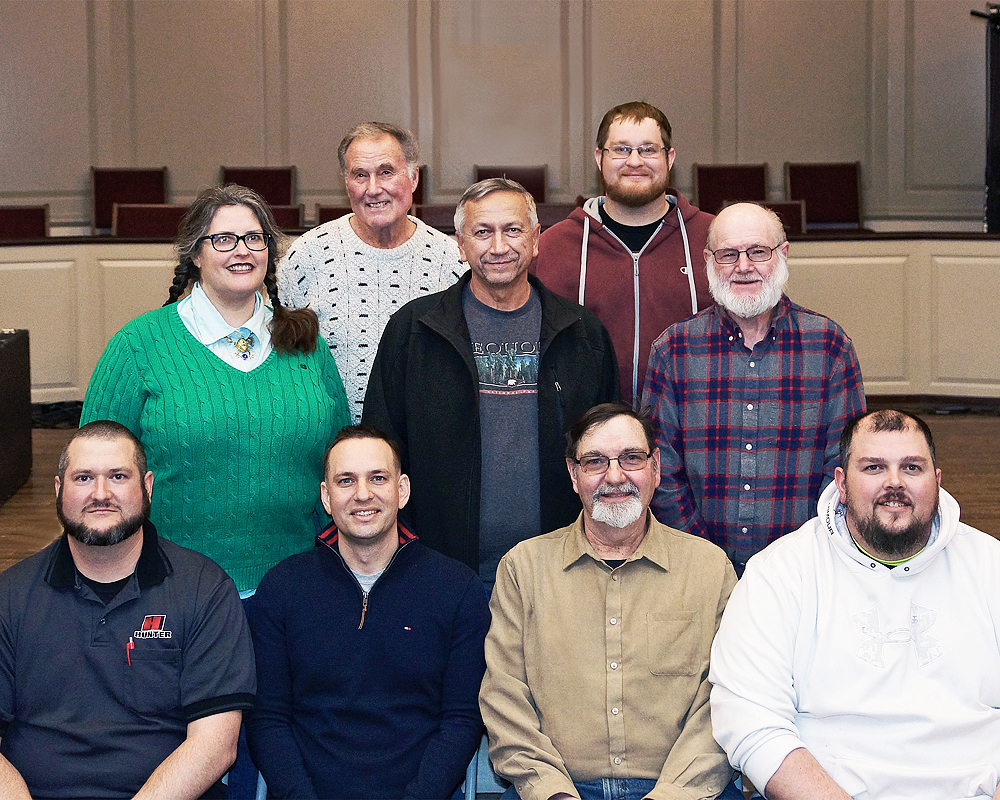 President – LeRoy Welk
Vice President – Todd Allison
Secretary – Austin Thomas
Treasurer – Dan Colvin
Grounds
Dave Simmons
Leroy Welk
Dick Barge
Bill Rouse
Church Building
Todd Allison
Bob Hess
Dan Colvin
Austin Thomas
Church  Properties
Frank McCardell
Jane Geiger
Jeff McComsey
Raymond Reinmiller
The Board of Trustees of First Presbyterian Church of Strasburg is composed of men and women with various talents who have been elected to serve 3-year terms. Ages of committee members are not important. We are all serving the Lord by caring for the church's properties. Our meetings are monthly; however, many other hours are spent maintaining the grounds and facilities. Members share their talents by performing tasks that care for the church inside and out. The congregation has an opportunity to share in the work of the committee when we have the annual spring beautification of the church grounds.