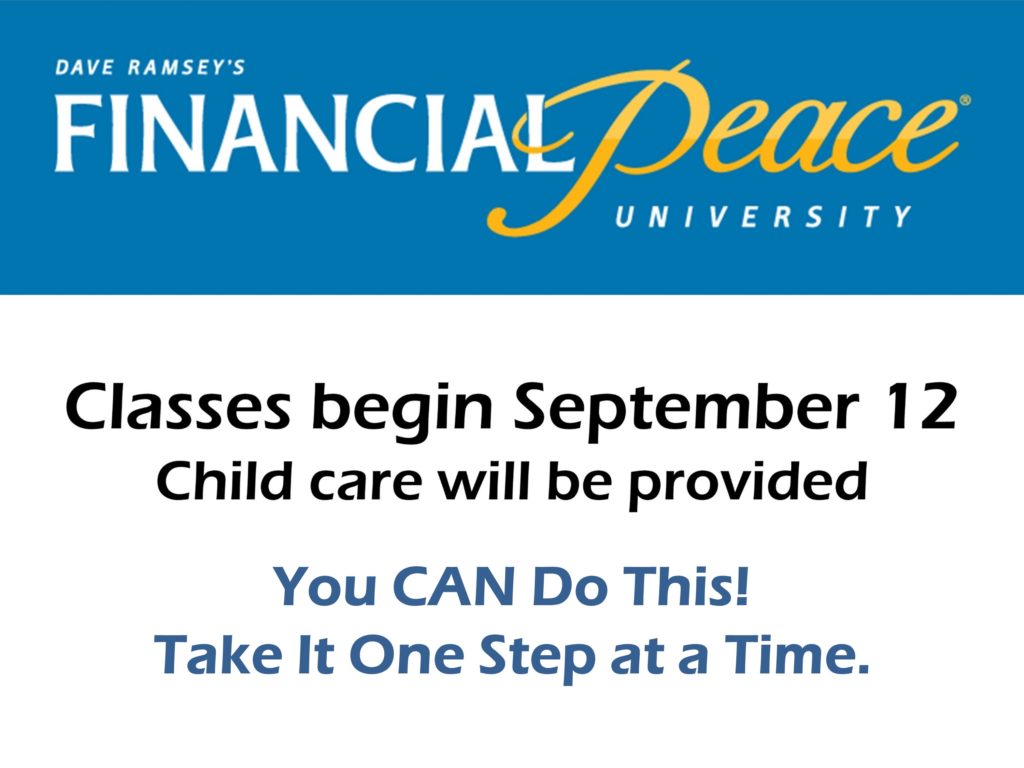 First Presbyterian Church of Strasburg will host Dave Ramsey's
Financial Peace University, a nine-week program that helps people
dump their debt, take control of their money, and learn new behaviors
around money that are founded on commitment and accountability.
These classes are based on sound Christian principles for governing
personal finances. Everyone can benefit from this program regardless
of age, income or marital status. Couples are encouraged to attend
together so both learn the concepts and begin to approach finances on
common ground.
Put your family on the road to Financial Peace. Classes begin
September 12 at 7:00 p.m. The class is free and open to the public but
students will need to register and purchase the course material, about the
cost of a college text book.
To register and purchase course material please visit